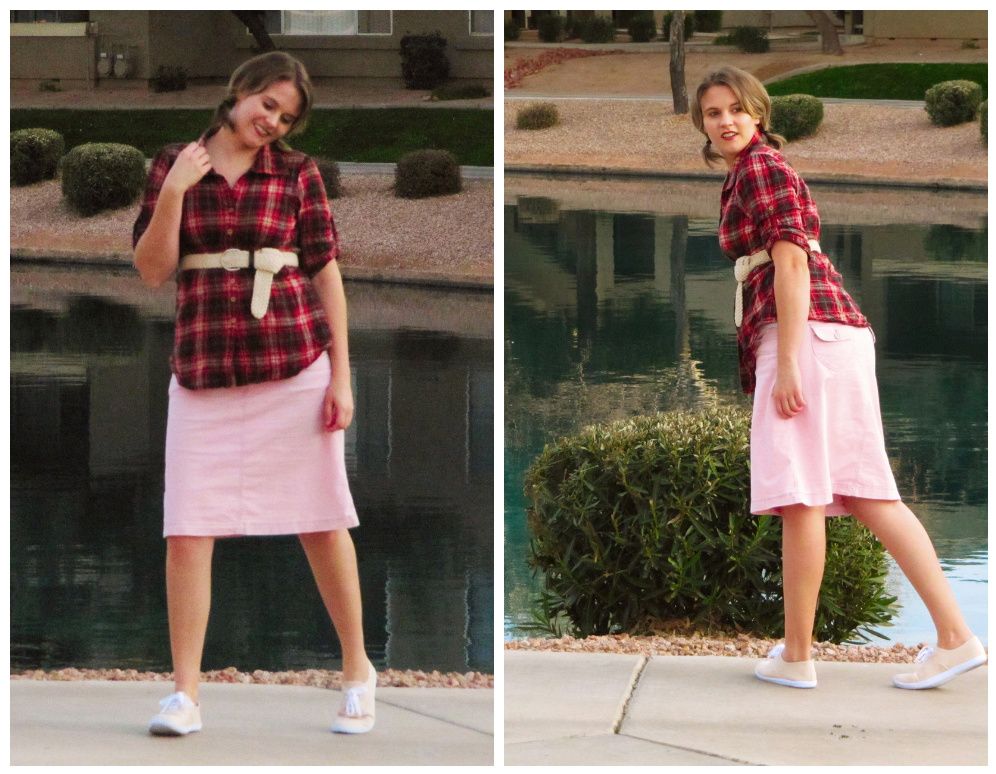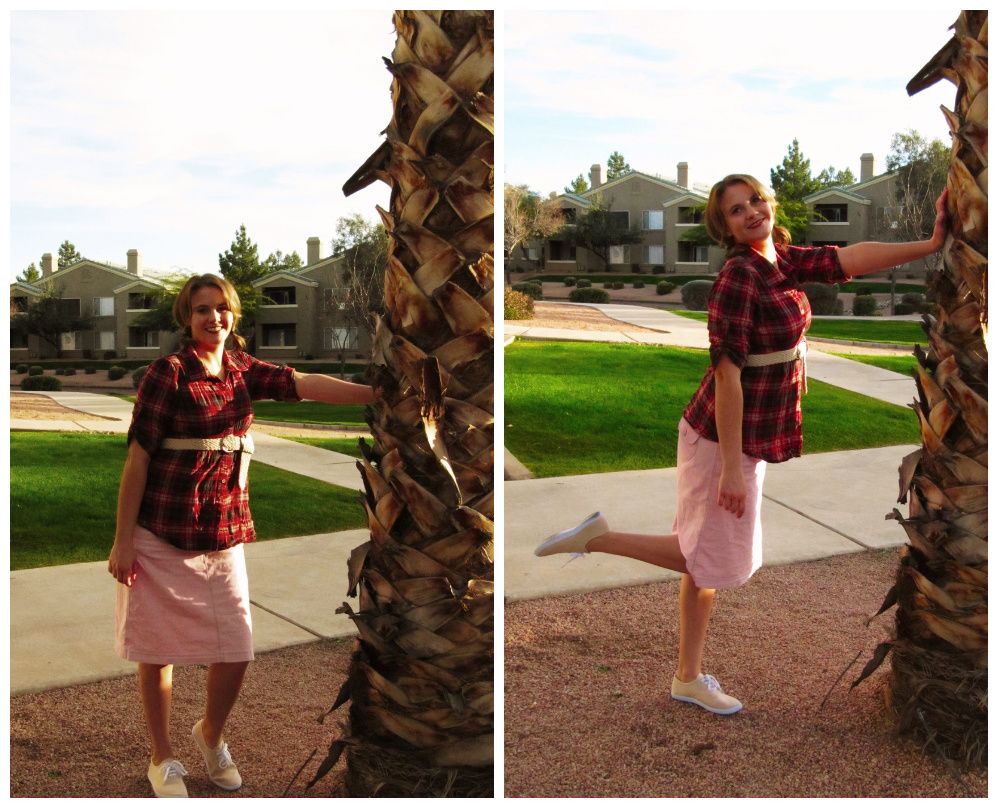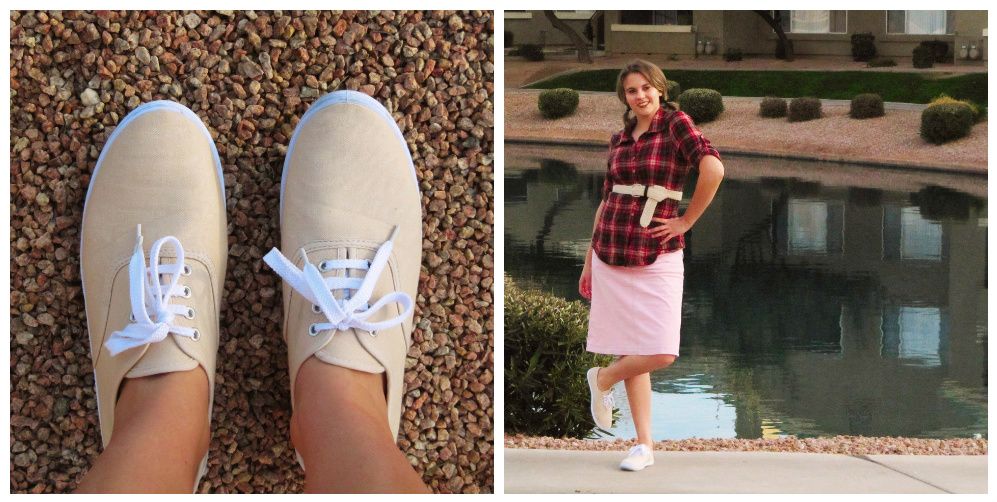 I think one of the settings is off on my camera...my photos are coming out blurry. Any advice on that?
Shirt: Forever 21, $10
Skirt: Thrifted, Gap, $5
Shoes: Forever 21, $5
Belt: Thrifted, $2
Wow, this whole outfit was $22!
I'm wearing pink and red together.
When I was growing up I HATED pink and red together. I thought anyone who wore them together had absolutely NO fashion sense. And now look at me. Would my 13-year-old self slap me in the face? I loved this outfit. And wanna know something seriously weird?
It was too cold today for it!
In the three years that I've lived in Arizona, the winters have all been super warm. I've never worn a winter coat here and usually can only wear sweaters and long sleeves for the month of December. But this is a serious winter here. I think it even snowed one night (didn't stick.)
Look for posts this week on:
Dressing for Your Body Type
Fabulous Finds for Less than $30
So make sure to come back and read!
Have a great week!