I'm back, baby! It was a rough week, filled with lots of ups and downs of nausea and not-so-much. It was the flu that wouldn't die. And when I'm feeling queasy, the last thing in the world I want to do is get dressed. Even when I finally got my new clothes in the mail!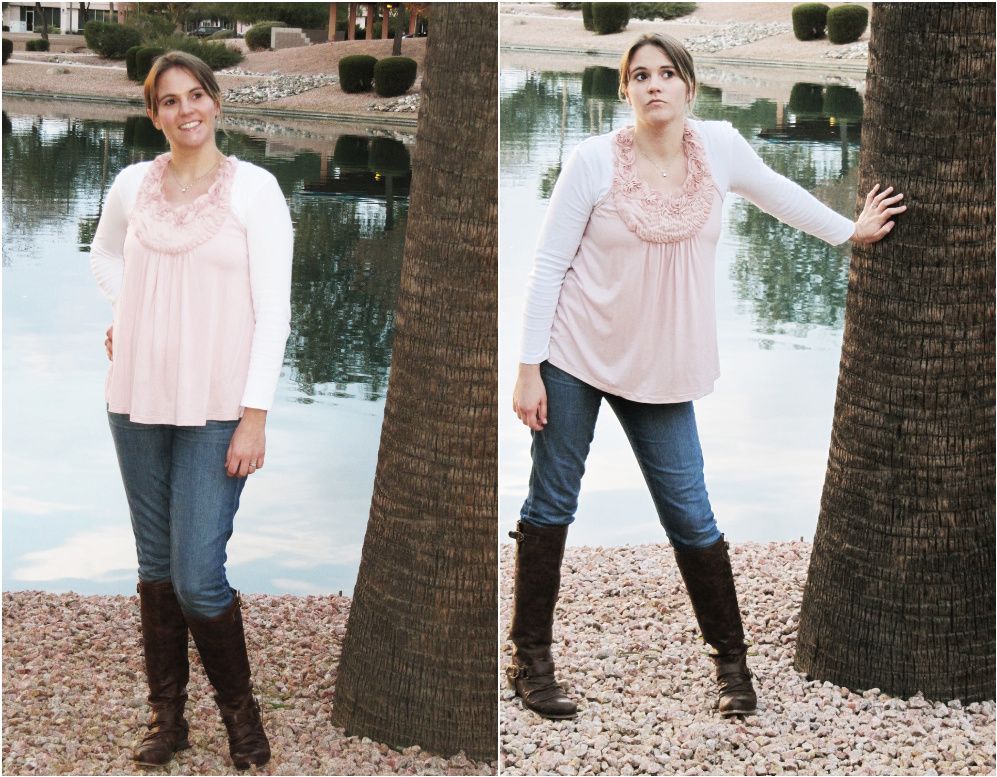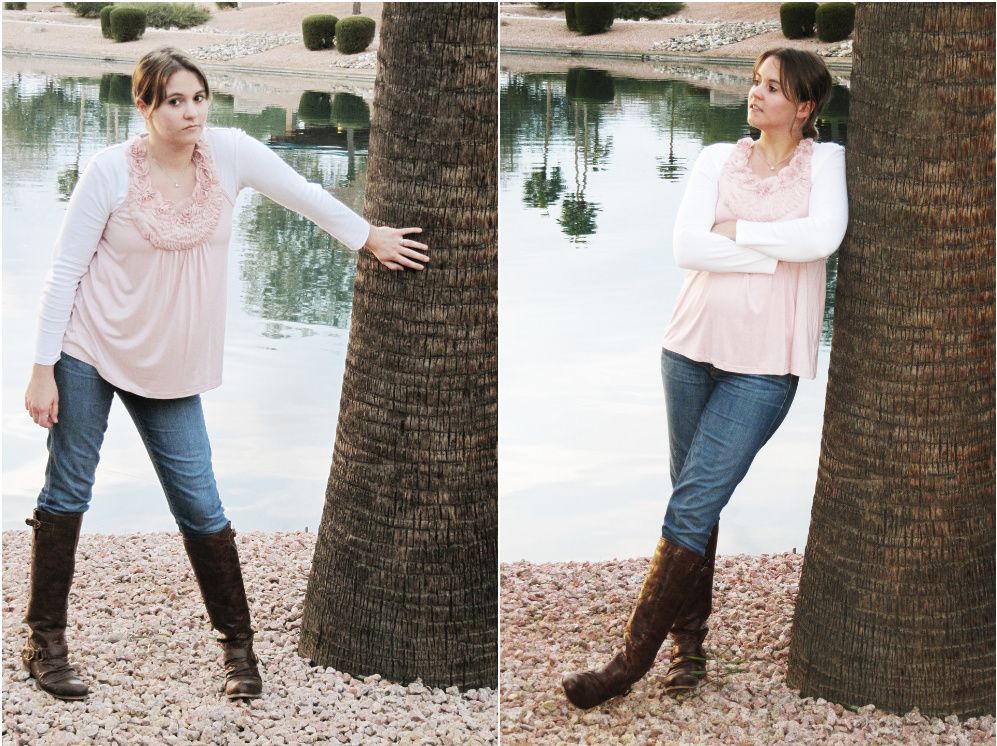 White shirt: Walmart; Pink Tank: Forever 21; Jeans: Gap; Boots: Famous Footwear; Necklace: Macys
Why has 2011 started off so badly? Seems like everywhere I turn something is going wrong with someone. So much sickness and misfortune. It's discouraging. But here's what I say:
It helps us be thankful for when things are normal.
And it shouldn't prevent us from accomplishing our New Year's Resolutions. I've been doing about 50% so far, which is pretty good! I have all year though right?
In other news, my baby (nearly 9 months now) is waking up 4 times a night and rejecting his second nap. I think I'm gonna try to move him to one nap a day. And as funny as this sounds, I'm looking forward to it. Because he's a happy baby and that way I can do stuff in the morning!