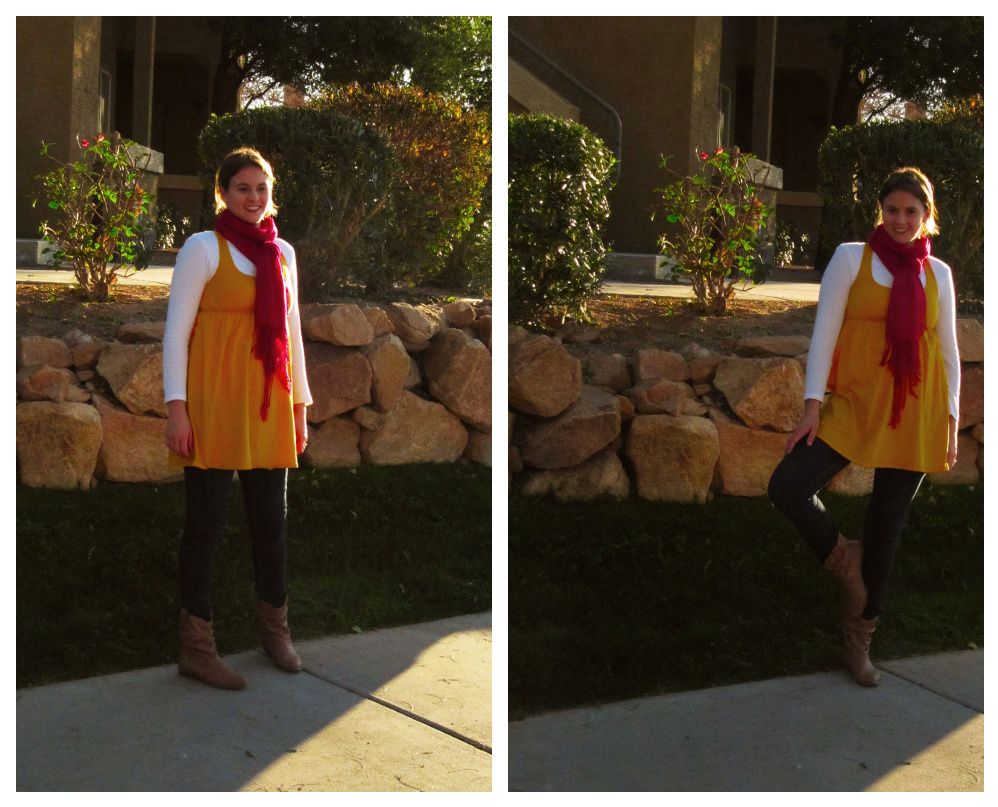 If you've been reading my
Honeybear Lane Facebook page,
you'll know that my two-year-old has had a bad cough lately. Like
barking seal
bad. I finally took him to the pediatrician today.
I arrived late, at 10:10. My appointment was at 10.
Guess what time I left?
10:30.
White shirt: Walmart; Yellow dress top: Target; Jeans: Downeast; Scarf: Walmart; Boots: Old Navy; Headband: Forever 21
My pediatrician is super weird. He's this really big guy,
like 6'5" and probably 250 pounds.
He always wears
super tight tapered jeans
and a polo shirt tucked in. He has a big chin and nose like Leno and he kinda sounds like him too.
He's actually really intimidating. He talks very fast and loudly and always says, "Okay?!!?" after everything. The first time we visited him and I told him about my old doctor, he was disgusted at the things she'd prescribed.
"What an idiot!"
he'd said.
So weird, I know.
So why do I go to him?
Like I said,
I left after 20 minutes
.
When you have two kids, quick doctors appointments are essential.
I didn't switch to him because of that, it was a
blind switch
. And I've often thought of leaving since he's
kind of a jerk
.
"Hey, the jerk store called...they're running out of you!"
But the appointments are so fast that I
barely even remember
we went to the doctor.