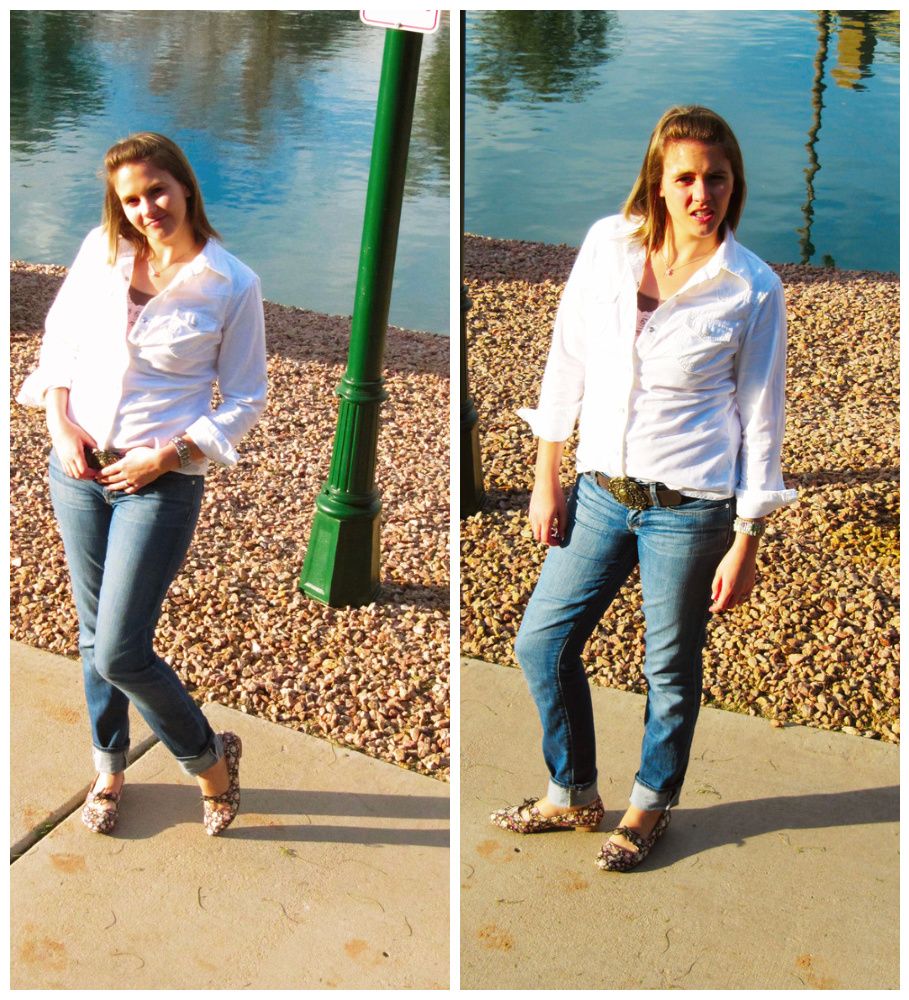 The shoes were the cutest thing about this outfit today. I developed yet another illness (just a head cold) but it still leaves me uninspired.
Snap up white shirt: Thrifted for $6, Gap
Pink lace tank: Old Navy, $4
Brown layering tee: Downeast Basics, $10
Jeans: Gap, $30 (special sale)
Belt: I bought it in Chinatown in NYC...pretty sure it was super cheap.
Shoes: Forever 21, $23: Buy them
HERE
Bracelet: I made it...Make yours
HERE
I don't like my toenails, but if I get a pedicure they are do-able. One time in college this guy told my roommate that he thought I was cute but I had big feet.
I have average woman sized feet!
Anyway, despite that, I still like my feet.
And want to
wear cute shoes
on them.
Good thing, cuz I went to Target today and they were having a massive clearance on their shoes. I got four pairs for $15!
Okay I really need to stop buying stuff.