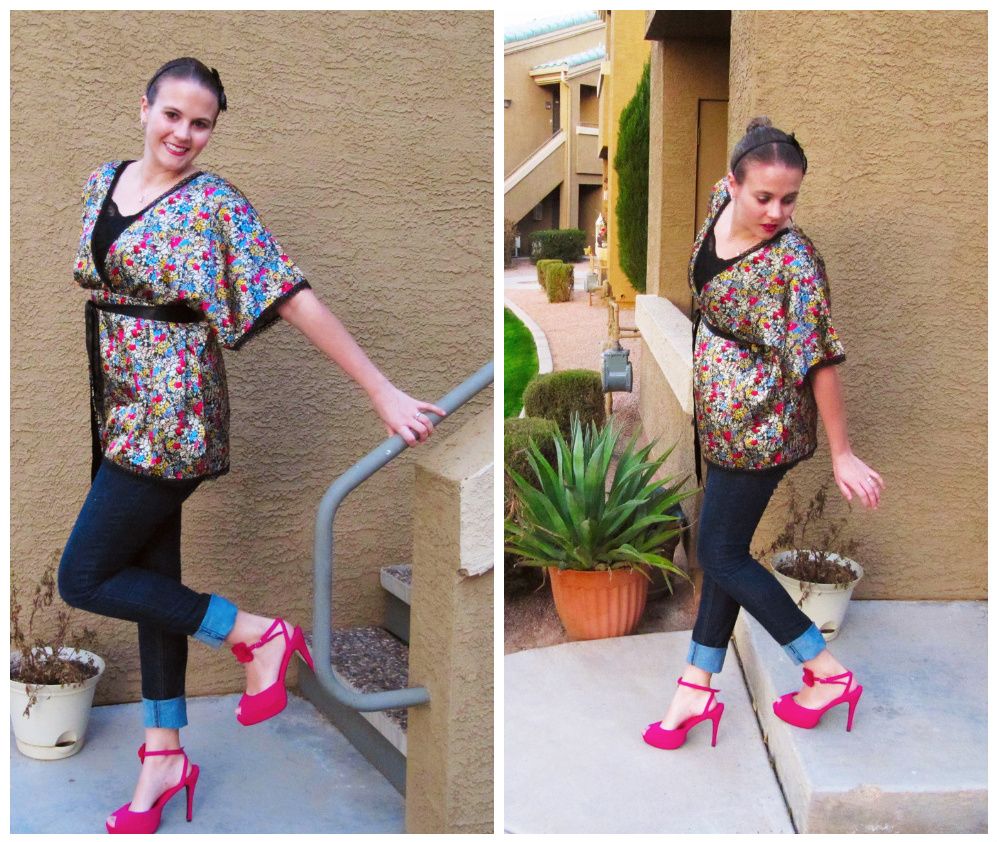 Top: F21, $14
Tank: Old Navy, $4
Jeans: Downeast, $15
Headband: F21, gift
This whole outfit cost me $44. (Not as impressive as yesterday, but still!)
Skinny Jeans have been around for awhile now. And it usually takes me a few years to adopt a new trend. I like to make sure that it's sticking around, long enough to make it worth my time to try it out.
"Skinny" is actually kind of a misnomer.
I thought you had to be skinny to wear skinny jeans.
And I'm not so much skinny anymore. But I read somewhere that the key to skinny jeans is wearing loose, flowy tops with skinny jeans. And that makes perfect sense! Because unless you are 14 or a supermodel,
you really shouldn't be wearing all skin-tight clothes.
So go find some skinny jeans you like, find your size in the waist, try out a few pairs until you find one that fits you well. Then wear your looser, more flowy tops with them. For shoes,
wear flats without socks, boots, or high heels.
(Or flip flops, who cares?!)
Skinny jeans are a better way to show off your cute, cute shoes.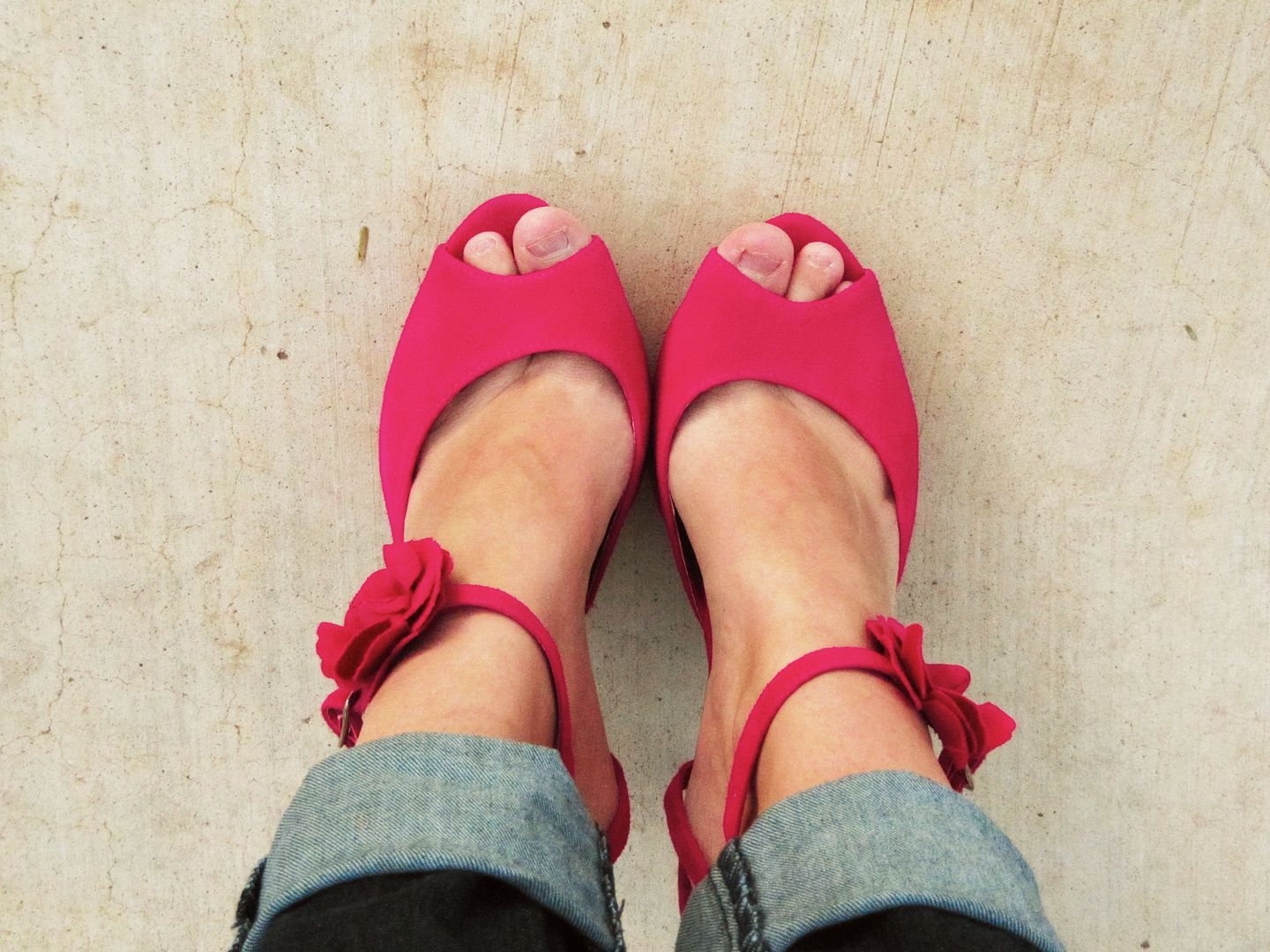 And these shoes are a great way to show how much you need a pedicure.