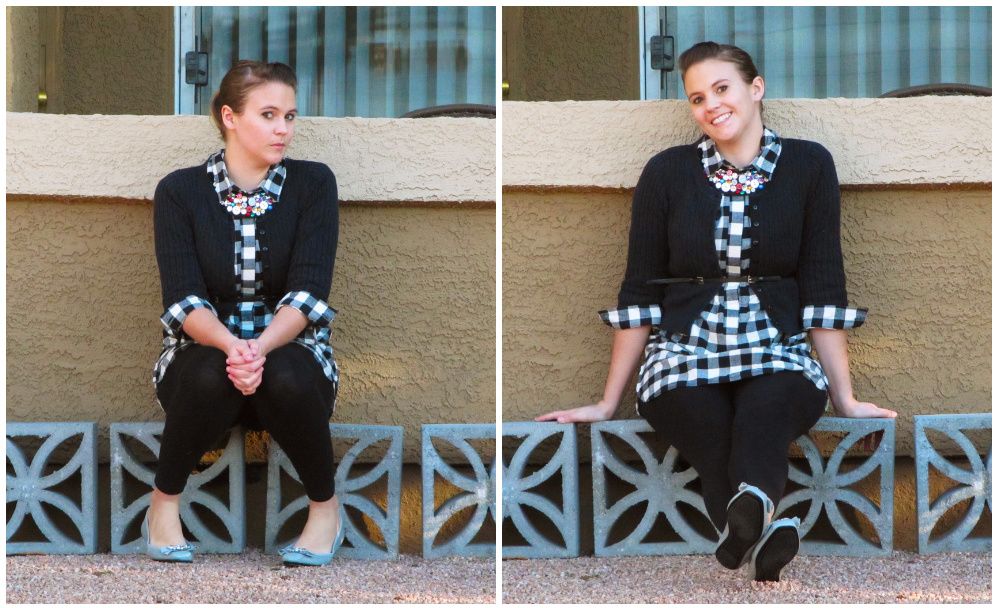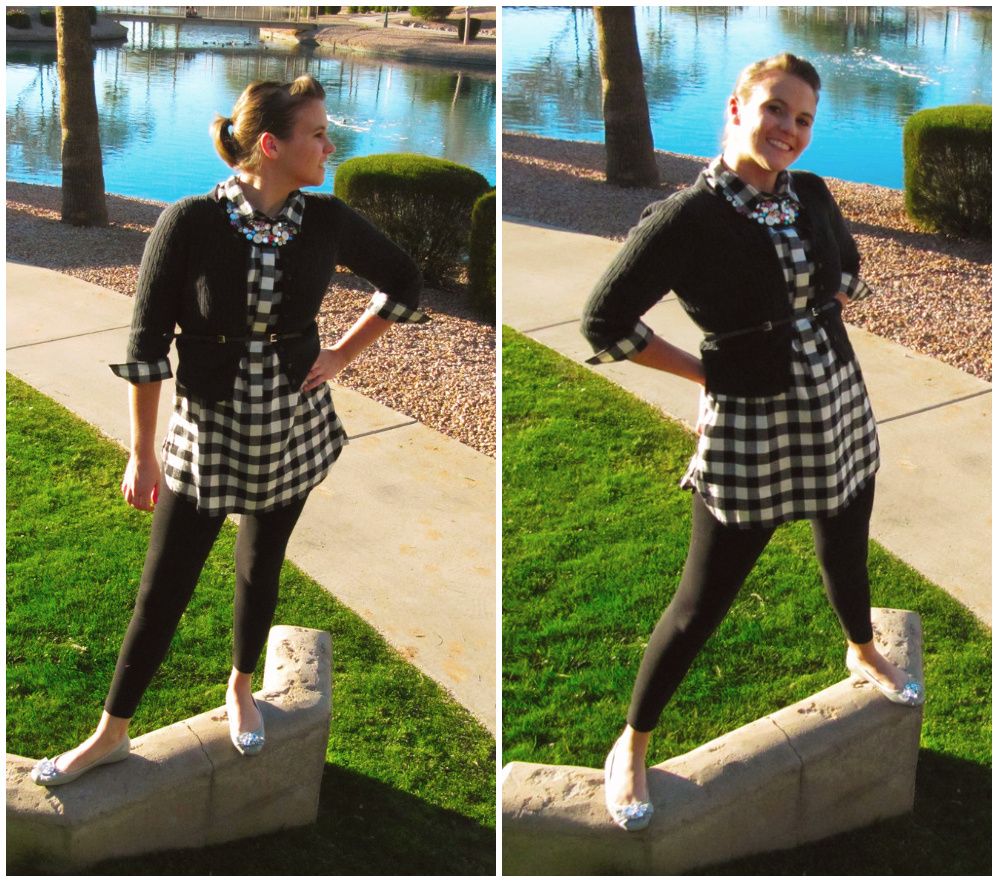 I got an email today from Downeast Basics,
50% off all their accessories (use the code BLING at checkout!)
And they had a bib necklace that I thought, "I could make that!"
So I sat down with all my jewelry makins' and got to work.
And I made a pretty decent bib necklace!
Next step,
find something to wear with the bib necklace.
I was inspired by
Elaine
who always wears bib necklaces and wears them well.
I wanted a
big flowy white shirt
to wear with the black leggings but I didn't have that, so this is what I came up with.
And I loved it!
Black Lumberjack Shirt: F21, $19 (Buy it HERE)
Cardigan: Honestly, no clue. I've had it forever and can't remember where I bought it!
Skinny Belt: F21 (came with the shirt)
Leggings: Charlotte Russe, $6
Shoes: Target, $4 (one of yesterday's bargain purchases)
Necklace: Didn't you just read? I made it!
P.S. I'm going to post a tutorial
How To Make a Bib Necklace
on my
Honeybear Lane blog
next week!