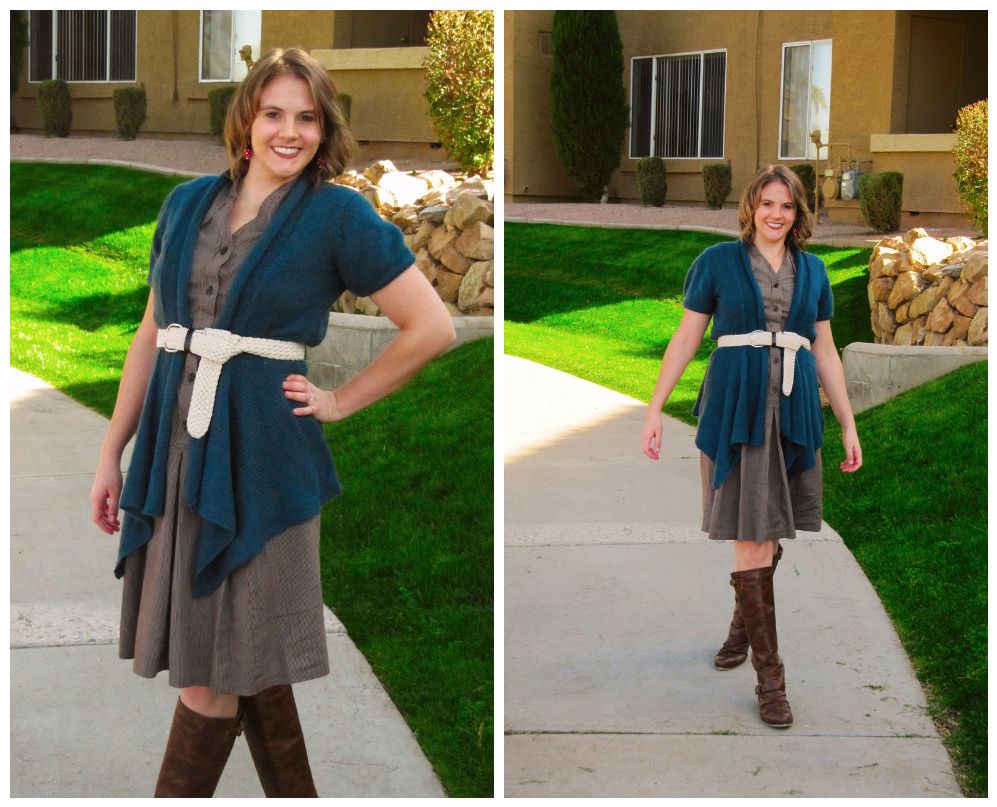 Ahhh....Arizona in January.
Just look at that
lush, green grass
and the swaying palm trees.
Don't you all wish you were here?
It's the
perfect time of year
for jackets and boots rather than coats and...boots.
For some reason this time of year reminds me of fall.
The fall that I don't get here in 'zona.
I grew up in Utah which has the most gorgeous autumns.
Fall here in Arizona means a
slight cool down
.
Like as in going from
115 to 99
.
Not ideal.
But right now the weather is in the 70's and the leaves that don't quite make it to the stage of falling OFF the tree are a pretty golden color.
I like to pretend that it's October.
Dress: Thrifted from Savers; Cardigan: Forever 21; Belt: Thrifted from Savers; Boots: Famous Footwear; Earrings: Made by me! Are you getting so sick of seeing these boots yet?? Don't worry, I bought some spring shoes online.
And my husband said 'don't post these!'
So shh, don't tell.
Because I'm 100% sure he doesn't read this blog.
So here is my handsome photographer.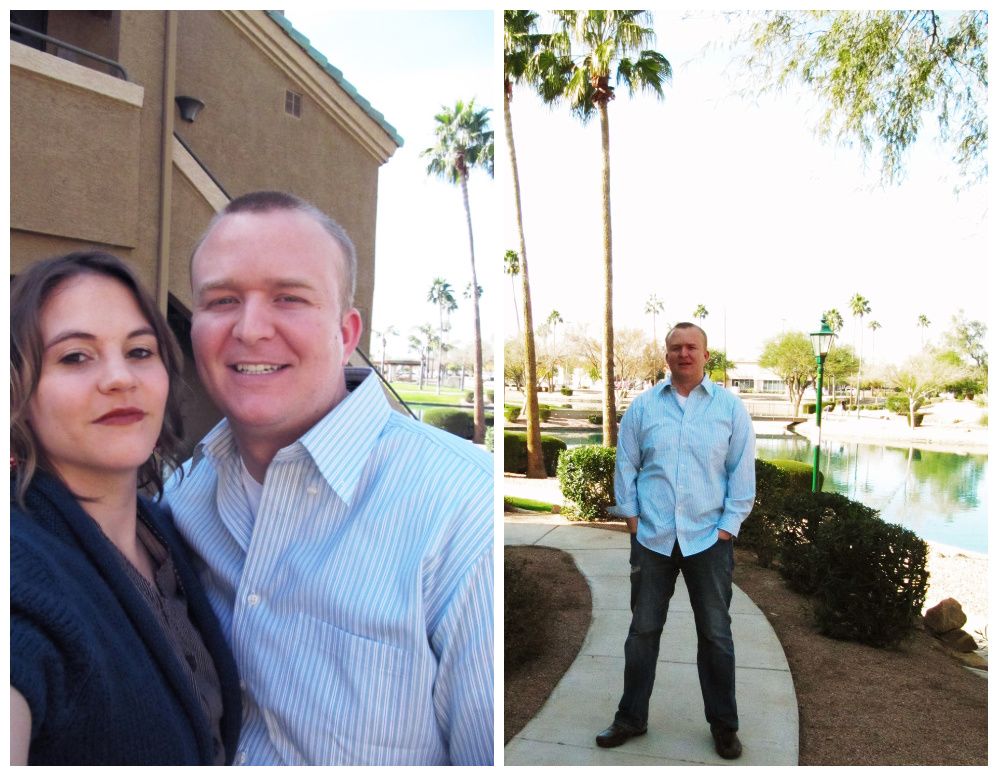 He's hot.
I have a little crush on him.
So what do you think...enough with the belt already? I tend to love this now.